Chief Executive Officer (Ref: 2226-CEO)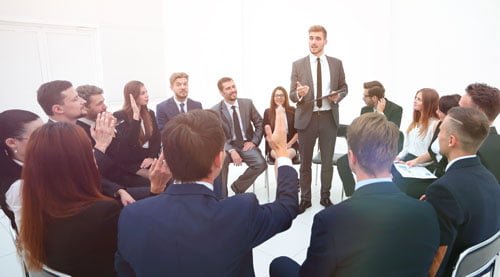 Our Client, The Mauritius Institute of Biotechnology (MIBL) Ltd set up to invest in potential business ventures for the production of pharmaceutical products, development of new medical devices as well as technology-based applications for   pharmaceuticals, is currently seeking to recruit an experienced and qualified candidate for the position of CEO.
The Chief Executive Officer (CEO) will report to and be accountable to the Board of Directors. The CEO will implement the vision of the company which is to facilitate and accelerate the setting up of the biotechnology and pharmaceutical industry in Mauritius, by creating and establishing the appropriate ecosystems, collaborative and partnership framework and linkages between public and private entities and bodies. The CEO will assure the accomplishment of the organization's mission and vision, as well as accountability to its diverse constituents and shareholders.
Duties and Responsibilities:
Build and maintain strong relationships with investors, stakeholders and government officials as well as maintain a collaborative working relationship with banking, investment, multilateral, and bilateral partners.
Provide leadership for business and market development initiatives, quality management and ensuring consistency with established strategies.
Coordinate the effective implementation of key corporate decisions as well as the identification of necessary corrective measures and actions.
Cultivate and inspire others towards a culture for sustained development impact.
Provide the highest level of services and ensure compliance with policies and procedures.
Drive and increase the number of bankable projects.
Implement the financial instruments required to attract investment in the biopharmaceutical sector to support short and long-term goals.
Advise the Board on the best investment options, devise investment frameworks and risk mitigation strategies with a view to de-risk potential investments.
Advise the Board on the strategic orientation and proposed actions in line with the objectives set by the shareholder and the Board.
Support the Board to fulfill its governance functions and achieve optimum performance and compliance to laws and regulations.
Provide general oversight of the company activities, to ensure a smoothly functioning, and efficient organization.
Oversee the financial activities of the organization including budgeting, reporting and audit.
Effectively and efficiently manage and recruit relevant staff required in the attainment of the company's mission.
Candidate Profile
Degree in biotechnology or pharmacy or other life sciences acceptable to the Board.
A post graduate degree in Management or an MBA would be an advantage.
Minimum 5 years of relevant, rich and diverse professional experience both at technical and corporate management level.
Knowledge of international markets and extensive experience of doing business across multiple regions.
The candidate should have managerial experience in the biopharmaceutical sector and established network with reputed international biopharmaceutical companies.
Good analytical thinking & Business acumen.
Excellent communication and interpersonal skills.
Interested and qualified candidates are invited to send their CV to [email protected], not later than the 25th August 2022.